Is traffic without jams possible in a big city
Published Jan 21, 2016
Is traffic without jams possible in a big city – and how? Can we use digital tools for this and what benefits could this have for the environment? These has been the main topics for the CESC researcher Anders Gullberg during the last years.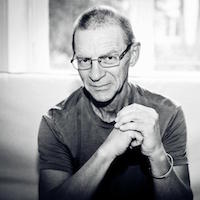 Together with Miriam Renting at Stockholm Academy of Dramatic Arts (Stockholms Dramatiska Högskola) he made an animated film about his research, and the film had it´s premier on January 13 on an debate after work at CESC. The screening was followed by a panel discussion with Darja Isaksson, Ziggy, Felix Antman Debels from the City of Stockholm, Anna Kramers from KTH, Åsa Minoz from ModigMinoz and Lovisa Källmark from Fores.
Soon we are going to post a podcast from the debate (in Swedish), and some short film clips from the evening. Stay tuned!