Maten, miljön och maskarna
Hur designar vi ett bättre matsystem?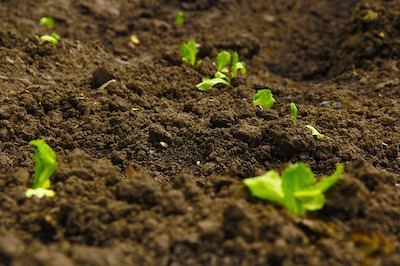 Published Jan 26, 2017
Vårt matsystem är dysfunktionellt. Vi får för all del billig mat, men dess miljöpåverkan är stor och utvecklingen går ömsom åt rätt och ömsom åt fel håll! Hur ser problemen ut och vilka förslag finns det till lösningar? Kan en del av lösningen stå att finna i att med hjälp av design och informations- och kommunikationsteknologi (IKT) utmana och inspirera alla som brukar laga och äta mat (alltså vi alla) att förändra våra vanor i matbutiken, i köket och vid odlingslådan i en mer hållbar riktning?
Kom till KTH Dome of Visions tisdagen den 7 februari för att låta dig inspireras och för att diskutera dessa frågor. Center for Sustainable Communications (CESC) och forskningsprojektet "Sustainable Practices and Data - Opportunities for Change" (SPOC) står som värd för ett halvdagsseminarium (kl 9-13) där vi diskuterar dessa frågor.
Inbjudna talare:
Gunnar Rundgren är bonde, författare och konsult. Han var med och grundade KRAV för 30 år sedan. Gunnar Rundgren är aktuell med sin nyutkomna bok "Den stora ätstörningen: Maten, makten, miljön". Där berättar han hur vårt matsystem - från jordbruk till livsmedelsindustri till handel och in i hushållen (inte) fungerar.
Karin Wendin är professor i mat- och måltidskunskap vid Högskolan Kristianstad och är knuten till Sveriges Tekniska Forskningsinstitut (SP). Karin Wendin har forskat om framtidens mat - om insekter som det välsmakande, näringsrika och miljövänliga alternativet till kött - när plats och resurser tryter.
Välkommen att anmäla dig på länken nedan (antalet platser är begränsat)
Länk till anmälan:  goo.gl/forms/VDy2PqsnkcWlB4Aj1
Adress: Dome of Visions, Valhallavägen 79, Stockholm
Program:
08.45    Fika
09.00    Inledning, SPOC
09.15    Gunnar Rundgren, "Den stora ätstörningen"
10.00    Karin Wendin, "Äta insekter? Måste jag?"
10.30    Forskningsprojektet SPOC: livsstilar, IT, och kritisk design
10.50    Break-out session (diskussion i mindre grupper)
11.30    Återsamling och diskussion
12.15    Gemensam lunch (vegetarisk - dock ej insekter)
13.00    Avslutning
Frågor? Kontakta Daniel Pargman, pargman@kth.se