Sustainability in focus at the Open Knowledge Festival
Published Sep 11, 2012
Over 800 participants are expected at the world's first Open Knowledge Festival, to be held on 17-22 September in Helsinki. Sustainability will be at the forefront of the festival, where researchers from CESC will be on hand to discuss the vital importance of open knowledge for reaching sustainability goals. This will also be practically demonstrated with a two-day Green Hackathon.

Hannes Ebner and Jorge Zapico, both PhD students at the Centre for Sustainable Communications (CESC), are busy preparing for what will be the open knowledge and data event of the year. As part of the planning team they set up the Open Knowledge and Sustainability Topic Stream at the Open Knowledge Festival (OKFestival) , 17-22 September 2012 in Helsinki. Several seminars, workshops and panel discussions will explore the potential of open data for reaching sustainability goals. On Tuesday 18 September, Jorge Zapico will chair the session on "Future, Openness and Sustainability" discussing the benefits of openness from a broad ethical and philosophical perspective.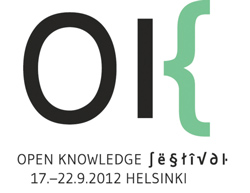 Another highlight of the Sustainability Topic Stream is the Green Hackathon  on 19-20 September. The event is part of the Green Hackathon series of events taking place across Europe.
"I am looking forward to see a multi-talented crowd of developers, researchers and entrepreneurs engaging in two days of coding for openness and sustainability", says Hannes Ebner.
The first Green Hackathon took place in October 2011 at KTH and was arranged by CESC.
Update (8 October 2012):Read an extensive summary of the OKFestival Sustainability Stream !