Research
Current research projects at the Centre for Sustainable Communications (CESC)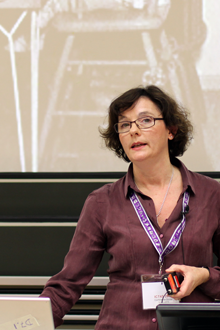 ICT for sustainable cities (ICIT)  explores how cities use ICT solutions to reach sustainability targets. 
Scenarios and sustainability impacts in information societies  explores global sustainability implications of five Swedish ICT-scenarios.
Methods for sustainability assessments of ICT  aims to contribute to the methodological development of tools for sustainability assessment of ICT solutions.
From data to sustainable practices describes how sustainability data can contribute to make environmental impacts visible, accountable and actionable, helping in creating sustainable practices.
Travel planner for sustainable cities (TRACS)  describes the design of advanced integrated travel planners that provide both efficient decision support for travelers and a tool for local and regional planning for sustainable development.
Strategic plan for internationalisation of CESC (STRINT)  intensifies CESC's strategic efforts related to international excellence, visibility and collaboration. 
Green Leap is a free-standing part of CESC. See .