Om CESCs forskare på plats i Almedalen
Flera av CESCs miljöforskare och experter på IT och hållbar utveckling medverkar i Almedalsveckan 2017. Om du vill ha med någon av dem i en debatt eller på ett seminarium, så tveka inte att höra av dig. Nedan finns mer information om dem.
Mejla eller ring direkt till respektive forskare eller till Anna Volckerts, kommunikationsansvarig på CESC, ​volckerts@kth.se el 08-790 64 52
Vi ses i Almedalen!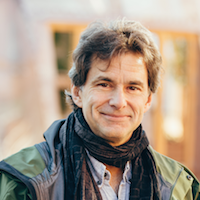 CESC-forskare på plats i Almedalen
Mattias Höjer är professor inom Miljö och Framtidsstudier och föreståndare för Centre for Sustainable Communications, CESC, vid Kungliga Tekniska Högskolan. CESC är ett tvärvetenskapligt Vinnova-finansierat excellenscentrum vid KTH som sedan 2007 bedriver innovativ forskning om IT för hållbar utveckling. Han är medlem i Regeringens Samverkansgrupp för Smarta städer, inom vilken han leder arbetsgruppen för Effektivare ytanvändning i bebyggelsen och deltar i arbetsgruppen Gröna affärsmodeller och delandeekonomi.
Mattias är en uppskattad talare och moderator inom främst digitalisering och långsiktiga samhällsfrågor med kopplingar till klimat och miljö, och utöver det en cyklist med brett samhällsengagemang.

Bakgrund: Doktor i Infrastruktur och Samhällsplanering, KTH 2000, Docent i miljöstrategisk analys, KTH, 2006
Kompetensområden: Digitalisering och breda miljöfrågor. Smarta hållbara städer. Kopplingar mellan teknik, samhällsutveckling och energi och miljöfrågor. Energi- och miljöframtidsstudier. Hållbar stadsutveckling med fokus miljöfrågor. Regional planering, digitalisering och klimat.
Kontakt: hojer@kth.se, 08-790 64 51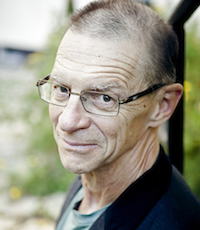 Anders Gullberg är docent, teknikhistoriker och framtidsforskare
Anders arbetar med forskning och framtidsspaningar om klimatfrågan, städer, transporter, makten över internet samt bygg- och bostadssektorn. Detta gör han genom att anlägga system- och förändringsperspektiv, söka efter omvälvande innovationsmöjligheter och undersöka den offentliga sektorns förändringspotential.
Han översätter forskning till politiska rekommendationer och kommunicerar resultat genom debattartiklar och filmer. Anders har lanserat ett förslag om en digital plattform för transportsektorn som kombinerar information och betalning med nya affärsmodeller – ett koncept som skulle gynna städers miljö, människor samt ekonomi och markanvändning. Han är övertygad om att med en jämnare resursfördelning blir alla lyckligare och han är en inbiten cyklist som cyklar sedan 1968 på daglig basis.
Bakgrund: Anders är förvaltningssocionom, fil dr i sociologi, docent i pedagogik, tidigare adjungerad professor i teknikhistoria med inriktning på urbana infrasystem. Han har mångårig erfarenhet av arbete med planerings- och forskningsfrågor inom offentlig förvaltning, forskningsledning och vetenskaplig publicering.
Kontakt: anders.gullberg@urbancity.se, +46 76 12 317 44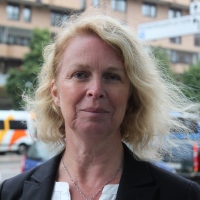 Anna Kramers är teknologie doktor och chef för avdelningen miljöstrategisk analys på KTH samt programdirektör för Mistra SAMS Sustainability Accessibility and Mobility Services .
Bakgrund: Hon disputerade i oktober 2014 med avhandlingen "Smart Cities and Climate targets; Reducing cities' energy use with ICT and travel information". Har arbetat på Ericsson och bl. a. ansvarat för att bygga upp mobila applikations-portföljer för olika marknader samt utarbetat och implementerat affärsstrategier för hållbar utveckling inom Ericssons affärsområde multimedia.
Kompetensområden Smarta hållbara städer, app:ar för smarta hållbara städer, Städers klimatmål, Reseplanerare som bidrar till att nå dem, Flexibla arbetshubbar.
Kontakt kramers@kth.se 08-790 8502
Anna Volckerts Kommunikationsansvarig volckerts@kth.se
08-790 64 52, 070-778 64 52